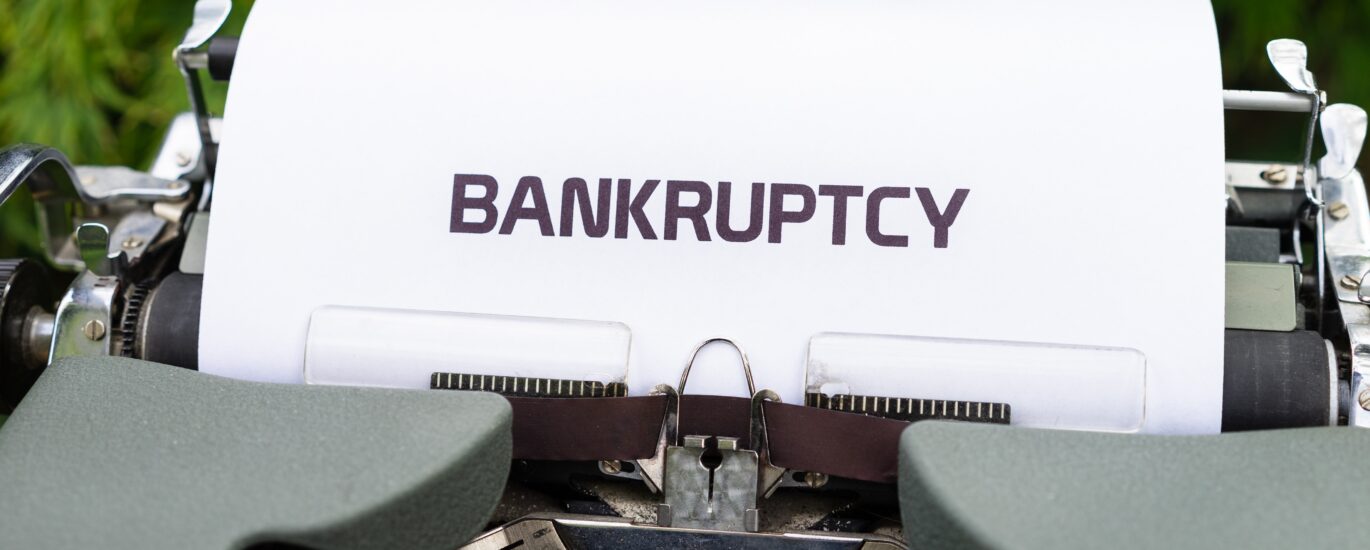 Bankruptcy is a difficult phase in one's life, and everyone wishes not to get entangled in such a scary thing. There is news daily showcasing endless bankruptcy cases even on some very famous people that we cannot even imagine that people like them can also get involved in such a thing. Sometimes certain situations led us closer and closer to a situation called bankruptcy, but it is just that we turn a blind eye to this visible issue. However, we must act smarter and notice the circumstances at that very moment. Ultimately it will show us a path of filing bankruptcy.
Ways to Examine your Financial Situation
You can consider specific pointers that will help you assess your financial stability.
If you use a credit card to pay for day to day things
If debt collectors are knocking over your door
If thinking about your finances freaks you out
Suppose you are facing a similar situation to the pointers mentioned above. In that case, you are required to take your financial matters a little more seriously than you already are if you owe more than you can pay so that simply concludes that you have entered the zone of bankruptcy.
Take a look at all the credit statements that you have. It will help you in analyzing your situation in a much better way. If your assets are less than the amount you owe to debts, so the best option that will aid you is to file for bankruptcy. It will help you enhance your position. However, bankruptcy is not an easy peasy thing. You need to consider all the aspects related to that. It is not like other debts, and it is much more severe and complicated than that.
How Can Someone File Bankruptcy?
There are precisely two ways by which you can be declared bankrupt.
One is that you can file bankruptcy willingly by yourself.
Another one is that creditors go to court to declare you bankrupt.
There are many options to file bankruptcy available for you. However, to choose the best one amongst those options, you need to consult a bankruptcy attorney as he is a professional and experienced person in this field who knows the best that suits your case.
When to File Chapter 7 Bankruptcy?
Several reasons persuade or turn things so that it leaves the person with no other option except for chapter 7 bankruptcy. Many people go through that phase and ultimately take up this option considering it the best one that will help them get rid of their current situation, taking their position down the hill.
The reasons that push a person to this option include marital issues, unemployment for a long time, substantial hospital bills, etc. It can be termed as very straight bankruptcy. The procedure for this particular bankruptcy chapter is that it liquidates all of your assets. It is necessary so that cash earned for liquidating your assets can be utilized to pay off the creditors that can be banks or private lenders. Ultimately your assets will be the ones that will serve as your shining knight in armor.
Four months after you file the Chapter 7 bankruptcy, it terms you as discharged. However, your record of bankruptcy will stay on your credit report for a tenure of 10 years. But this factor does not serve as a cause of embarrassment that lets you down. Even if this thing stays as a record for about ten years in your credit report, you can still have a fresh start. There are numerous examples of the people who have filed for Chapter 7 bankruptcy and are living as if their lives never came across such a dead end. They have bought homes gathered assets all during the ten years and even after that. The primary purpose of filing bankruptcy is to shape your financial situation better and bring your life on a regular track.
Although there are many benefits of Chapter 7 bankruptcy, it is still not an appropriate option for everyone. The fundamental reason behind this is that most of your assets are sold out to pay off the debts to your creditors, and it will sell off your family home, company, or any of your liked fixed assets that are close to your heart. So if you are not willing to lose any of the precious assets you dearly admire, do not opt for this particular option.
Also Read: What Is a Divorce Settlement Agreement?
When to File Chapter 13 Bankruptcy?
If you do not want to lose your valuable assets, then Chapter 13 bankruptcy is a much better option to take into account. Under this particular bankruptcy, a person is given a period of about three to five years for repaying their creditors.
As soon as the court accepts the bankruptcy report, the creditor has no right to ask for money from the bankrupt. Under this, a person will pay off their debts from their income over the years to keep their assets with them. It is a brilliant option to consider as it gives you extra time to repay your debts and keep your valuables intact.
Bankruptcy: Yes or No
Even if a person becomes bankrupt, he feels hesitant to admit this fact. They turn their face away from reality, denying that they are not in a position to repay their debts. It is also a matter of embarrassment for some people to admit it openly. However, instead of losing hope at that time, you must get on your feet to stabilize your finances. The government has made specific laws that are good enough to pull you out of the strain of bankruptcy. These laws are not only advantageous for you but also for the creditors. It just depends on how you make use of these laws in a good way.
If you feel reluctant to file bankruptcy, you are just dragging yourself deeper and deeper into the dark pit of endless debts. Instead of being hesitant, take an expert's opinion from bankruptcy phone consultation, and they will guide you in the best way possible.