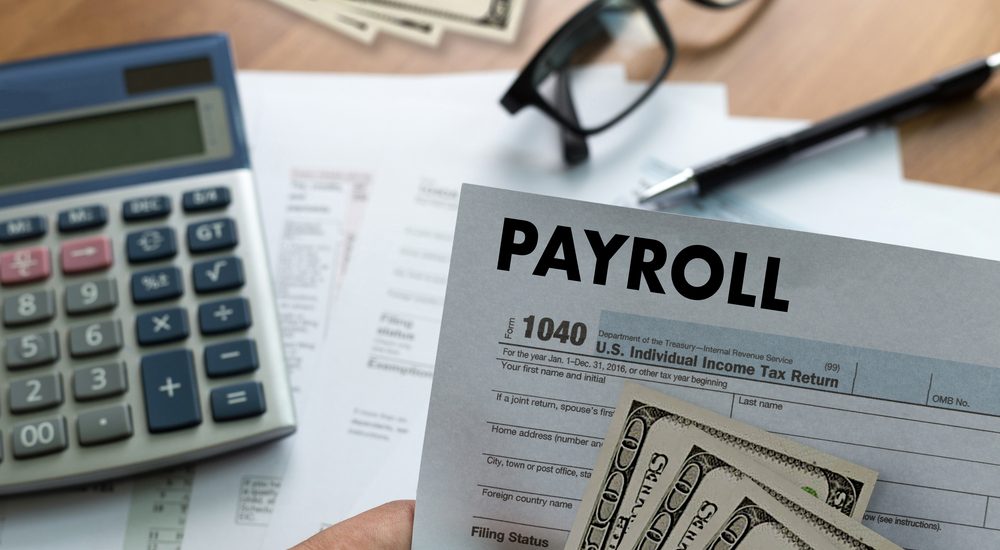 As a business owner, it's hard to not let things fall through as you're trying to hold it all together. Especially when you have to worry about competitors, compliance, taxes, production, etc, there might be aspects of your business that require careful consideration but might be getting neglected. Payroll processing is something that you might be overlooking but can streamline your business if handled well.
Payroll processing can be difficult, time-consuming and error-prone, with potentially serious financial and legal repercussions. Hiring a payroll service can be advantageous to your business in many ways. Not only do businesses get to save time and money by outsourcing payroll services, but they can also benefit from hiring proper compliance, data security, streamlined procedures and scalability.
You can also guarantee successful ROI aside from effective and accurate payroll management by working with a reputable payroll service provider. This frees a large window of time and effort that allows you to concentrate on expanding your company and offering a positive working environment to your employees. Learning how hiring a payroll service can streamline your business can help you make an informed decision when hiring one.
What is a Payroll Service?
A payroll service is provided by a third party or company that helps you manage your payroll processing. The service takes on many detailed and time-consuming tasks related to payment, HR, compliance, etc allowing you to send out accurate and timely payments and manage your employees better. They also help businesses manage:
Time and attendance of employees
Employee reimbursement
Income taxes
Data security
Details of direct deposits
HR records
Working with a payroll service decreases the excessive time consumption that comes with manual payroll calculations and lessens the burden on the employees. For instance, an employee of a company might have to keep track of their hours worked and submit them to the manager manually. The manager might then manually enter the employee's hours into the computer to determine their pay. When using payroll services, the employee would clock in and out each day, and the service would keep track of their hours worked to determine their pay.
Benefits of Working With a Payroll Service for a Business
For smooth payroll processing, you can count on a payroll service to handle it all for you. These are various benefits of working with a payroll service for a business:
1. Improved Accuracy and Efficiency
Managing payroll processing in-house can be a complicated and time-consuming process. Outsourcing payroll services allows you to delegate your payroll duties to professionals who have field experience, expertise and technological resources. These experts ensure that your payroll procedures are carried out precisely and efficiently, reducing the possibility of errors.
Payroll service providers also manage determining the right payroll taxes to withhold from each paycheck. The experts on the team also help with the preparation and distribution of W-2 and 1099 employee tax forms. Moreover, working with a payroll system reduces the possibility of processing payroll errors or miscalculations. Which can lead to inaccurate payouts, displeased employees and serious legal problems. When you work with a reputable service, all your employees will be paid correctly and on time, helping you avoid incorrect or delayed payments.
2. Compliance with Tax Regulations and Legal Requirements
All business operations ensure proper compliance with tax legislation and regulations, which change quite frequently. Staying updated with changes and making sure all the laws are followed can be difficult for just your HR or payroll team. A third-party payroll service consists of professionals with seasoned expertise in tax and employment legislation and regulations. They keep up with the modifications, guaranteeing that your payroll procedures comply with the most recent regulatory guidelines, saving you from facing any legal repercussions.
3. Optimized Resources and Cost Efficiency
Running an in-house payroll department means paying money to operate the infrastructure, software, training, salaries and benefits. Outsourcing payroll allows you to drastically cut down these costs and offer specialized solutions that fit your budget and business needs. This optimizes your resources and boosts your cost efficiency.
Moreover, the external team tracks employee benefits, computes and deducts taxes with precision, and produces correct reports for tax filing. This helps you lower your administrative expenses, streamline payroll processing, and allow you to concentrate on more strategically important areas of your business.
4. Increased Data Security and Protection
Payroll data comprises sensitive information such as employee social security numbers, bank account information, addresses, medical records and salary information. It is crucial to guarantee the security and confidentiality of this data, which can be a bit difficult on your own.
Working with a payroll service boosts your data security since they provide strict security protocols to maintain data confidentiality and security. A reputable service will go above and beyond to protect your data from possible breaches or unwanted access by implementing strong data backup systems, selective access and encrypted platforms.
5. Streamlined HR Processes
Payroll services provide various sets of services to go along with payroll processing. If your business requires it, you can choose a solution that allows the service to supervise your HR procedures and optimize the entire department. They can provide you with a central database that can store and manage tracked attendance, leave balances and sensitive employee data.
The solution may also comprise supervising the onboarding and offboarding of new employees. This can simplify the development of payroll settings, manage required data, and add new employees. When an employee quits, the service can take care of tax forms, final payments and any other required documentation to guarantee a seamless transition. By integrating payroll and HR, you can increase the overall effectiveness and optimization of your workflow and internal operations.
6. Access to High-Scale Payroll Technology
Payroll service providers boost your efficiency by implementing innovative payroll software and technology that automates repetitive tasks and lowers the error margin. These software automate repetitive manual processes including tax filing, payslip generation and deduction calculations. Now that you have access to an optimized system, your daily payroll operations will save time, decrease errors and accelerate processing through enhanced accuracy and speed. While it would be quite pricey to integrate this technology internally, your business can benefit from it by selecting or customizing the solution you require when outsourcing a payroll service.
7. Offer Scalability and Flexibility
It becomes complicated to manage your payroll processes as your business grows. You might require broader tax and regulation expertise, advanced technology, a larger database, etc. While it may cost a substantial amount to expand your daily payroll operations internally, payroll outsourcing provides scalability and flexibility to meet changing business needs. A reputable payroll service provider can provide adaptable solutions to meet your needs, whether you need to hire new employees, integrate a stronger database, manage different locations or incorporate more payroll features.
Optimize Your Business's Growth by Hiring Professional Payroll Services
Outsourcing payroll services has several advantages that can cut down costs, optimize your operations and transform your business. Working with a service simplifies your payroll process and allows you to focus on core business tasks while saving money and increasing efficiency and productivity. It's important to carefully consider the services, scalability, reputation and expertise of a payroll service provider before hiring their services.